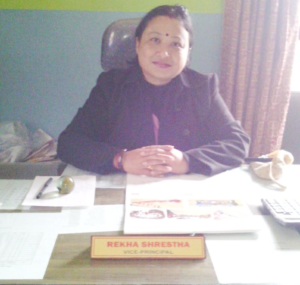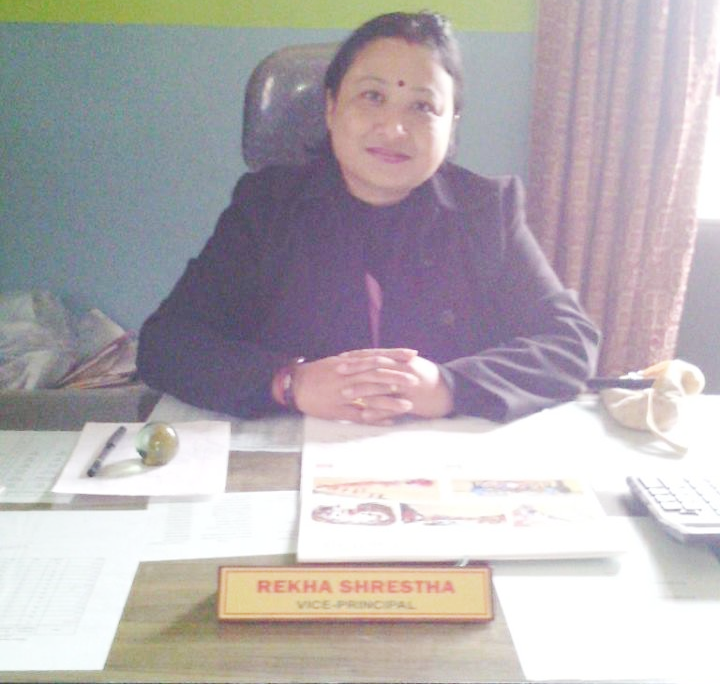 Dear Parents, guardians and well wisher of Vijaya Samudayik Siksha Sadan. As the Vice-Principal of VSSS, I am very fortunate to work with many dedicated, innovative and caring staff members who see their students as their first priority . As an educator, I believe that creating a safe and positive learning environment as the key factors that enable students to achieve their goals.
"Our Children Our Future" is the motto of VSSS. Along with this motto we entire school team is trying our best for the excellence in every academic year. VSSS is following the most updated practices and addressing the future needs of our students. The students at VSSS are offered many opportunities to explore their interests and innovate new ideas. We offer many extra- curricular activities and clubs for the students in a safe and nurturing environment.
In present context, the schools are to be unique and the realities are challenging. There are external as well as internal factors to influence the future of the students. Our vision is to focus on all the students achieving educational excellence, through a responsible community, inspiring teachers and from overall family members . We are committed to transfer quality education aiming to provide knowledge, skills, abilities, attitude and beliefs essential for productive and successful life for the students to become strong participants and leaders who can compete in the world community.
Rekha Shrestha
Vice-Principal