Who we are



With a slogan "Our Children Our Future" Vijaya Samudayik Shiksha Sadan was established in 2058BS (2001AD). As per VICEC's concept of co-operative education, the school is going ahead leaving many hallmarks of quality education. Simultaneously, gaining remarkable reputation and the name suggests, a community school, a school run by a number of people in a community without any support and aid of the government.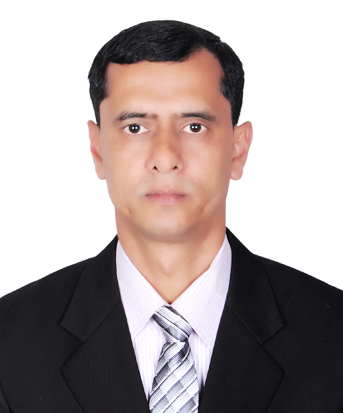 Khem Raj Sapkota
Chief Executive
The name and fame of Vijaya Samudayik Siksha Sadan is not new in the field of education.It has always been at the forefront of education in this area.Since its inception, we have always been committed to providing quality education at affordable cost under cooperative management. It emphasizes not only gaining knowledge but also focusing on the holistic development of the students. Our students have doing excellent in various fields.
Vijaya Samudayik Siskha Sadan envisions to be a reliable academic institution based in Gaindakot providing diverse learning opportunities with practical knowledge to help students reach their ultimate goal preserving nationality, cultural values, social norms and the strong feeling of unity in diversity.To meet the current requirement, we believe in continuous improvement and listen and respond to students and parent's suggestions and concerns. Child friendly approach is adopted for the holistic development of children. Junior/youth Red Cross circle, Student savings group, Eco-club and Vijaya child club and other sub-groups are creating more extra-curricular opportunities for the students. Various changes are going to be held within short time focusing to new academic year 2075.We follow the most updated best practices for the continuous improvement in our service. A capacity building program for the teacher and non-teaching staff has been already started that ultimately serves to our students.
Finally, I would like to assure all of our students, parents/guardians, well-wishers and members that Vijaya Samudayik Siksha Sadan is committed to ensuring quality education and expect and believe for your continuous support too.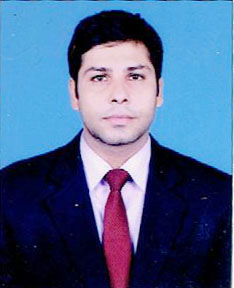 Ram Chandra Nyaupane
Principal
"Vijaya Samudayik Siksha Sadan (VSSS) a service oriented co-operative community school, established in 2050 B.S (1993), aims for quality education. With a slogan "OUR CHILDREN OUR FUTURE" it is going ahead gaining a remarkable achievements in the academic and pedagogic fields of the society. The motto of the school is making the way for the public to the quality education which, we believe , is possible only through the practical way of learning. VSSS under the management of VICEC (Vijaya Community Educational Co-operatives) is a playing the leading role in producing salient human resources for the nation and it is, no doubt, due to the highly academic team of school.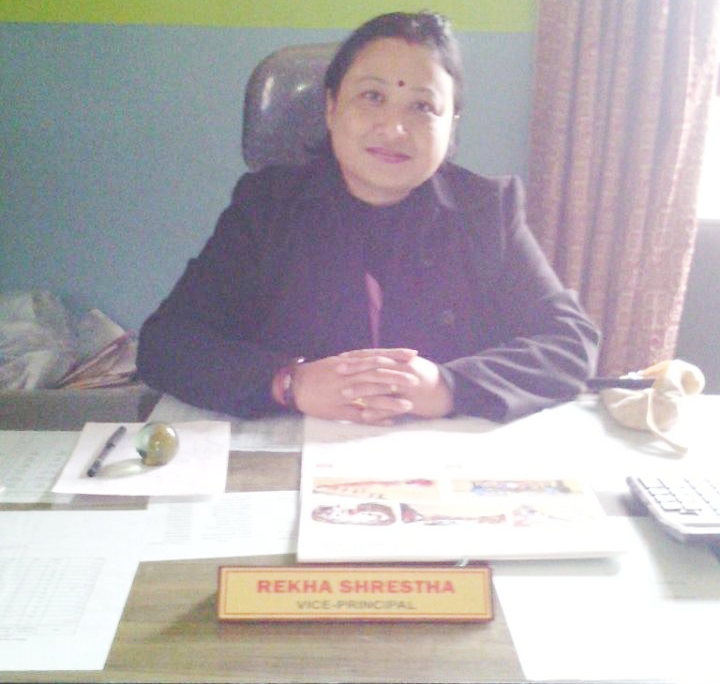 Rekha Shrestha
Vice-Principal
Dear Parents, guardians and well wisher of Vijaya Samudayik Siksha Sadan. As the Vice-Principal of VSSS, I am very fortunate to work with many dedicated, innovative and caring staff members who see their students as their first priority . As an educator, I believe that creating a safe and positive learning environment is the key factor that enable students to achieve their goals.
"Our Children Our Future" is the motto of VSSS. Along with this motto we entire school team is trying our best for the excellence in every academic year. VSSS is following the most updated practices and addressing the future needs of our students. The students at VSSS are offered many opportunities to explore their interests and innovate new ideas. We offer many extra- curricular activities and clubs for the students in a safe and nurturing environment.
Facilities Provided by VSSS